How-To: Log In
Don't worry; you didn't miss a step. No usernames or passwords are required to log into the IVA website.
Instead, to log in, enter your email address. You'll then receive an email with a link that will automatically log you in.
Here's the step-by-step process:
Step 1
Click "LOG IN" in the top-right corner of the page.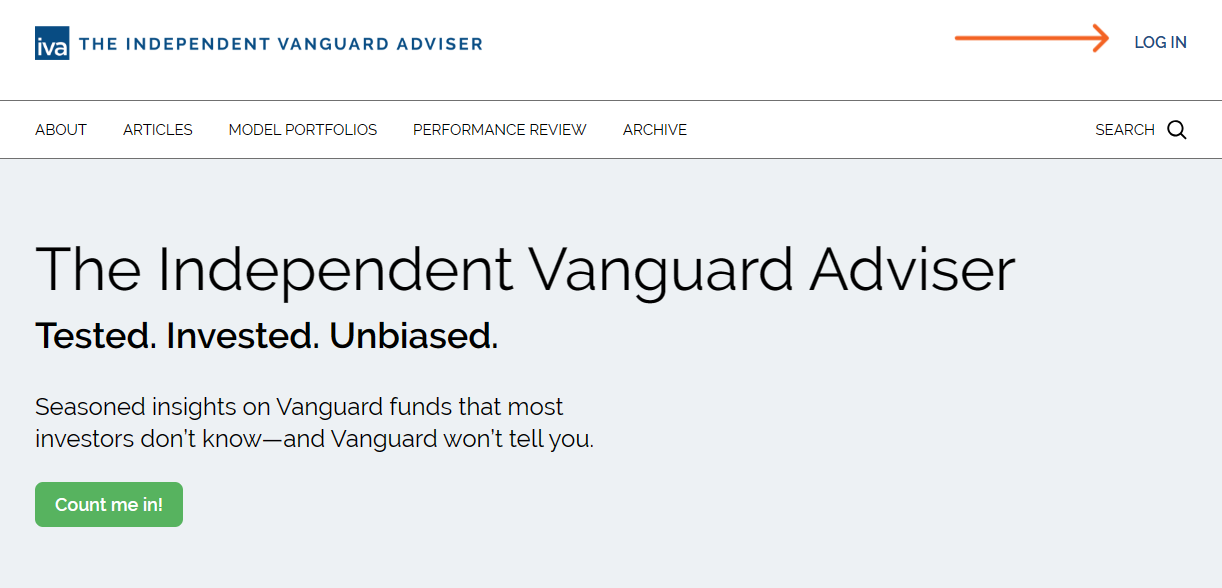 Enter your email address in the pop-up window and click "Continue."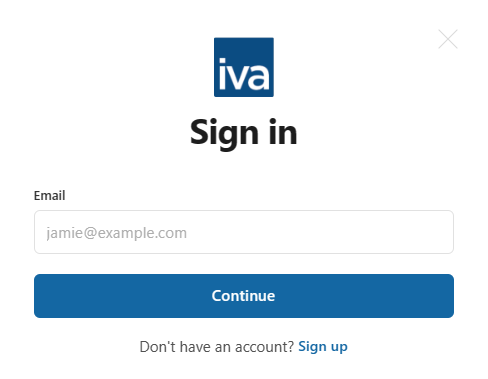 Step 2
Check your email. You should find an email with a link that will sign you into your IVA account.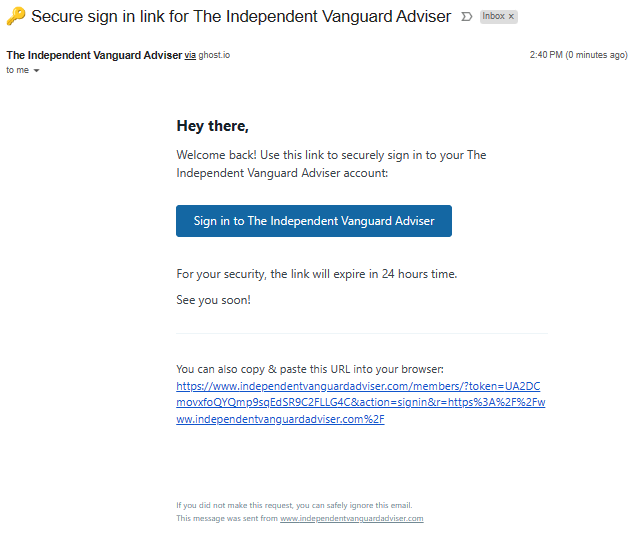 Step 3
Click on the blue "Sign in to …" button. (Or copy-and-paste the URL in the email into your browser.)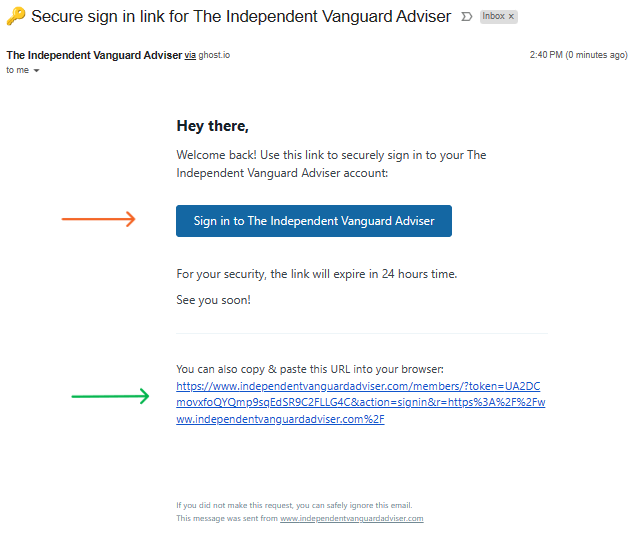 Doing this will open a new window in your browser with a note in the top-right corner welcoming you to the site.

If you missed the pop-up message, you'll also know it worked because you won't see the fancy landing pages; you'll be straight into the good stuff—the content. It should also say "ACCOUNT" instead of "LOG IN" in the top-right corner.
Did you run into issues?
No problem. Here are a few things to check:
Please check your spam/junk folder.
Add support@independentvanguardadviser.com and ghost.io to your safe senders list.
If you are still unable to log in, please get in touch with us at support@independentvanguardadviser.com. Please describe the issue (for example, are you not receiving the login email, or is the link coming back expired when you click it), and we do our best to resolve it as quickly as possible.