How-To: Manage Your Account
Need to make changes to your IVA account? We have How-To Guides for specific changes you may want to make, but here's how to access your primary account portal.
Step 1 – Sign into your IVA account.
Sign into your IVA account by clicking "LOG IN" in the top-right corner of the page.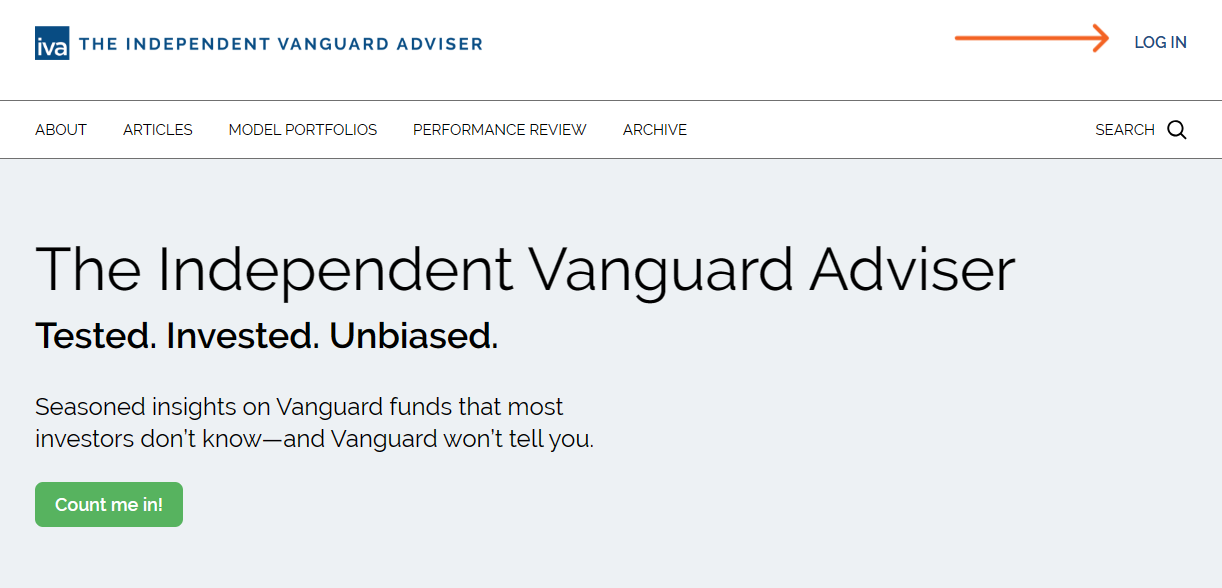 Enter your email address in the pop-up window and click "Continue."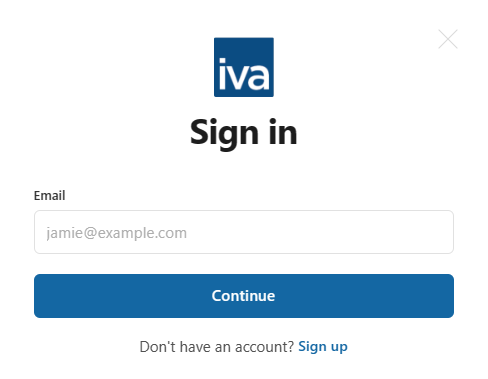 Check your email. You should find an email with a link that will sign you into your IVA account.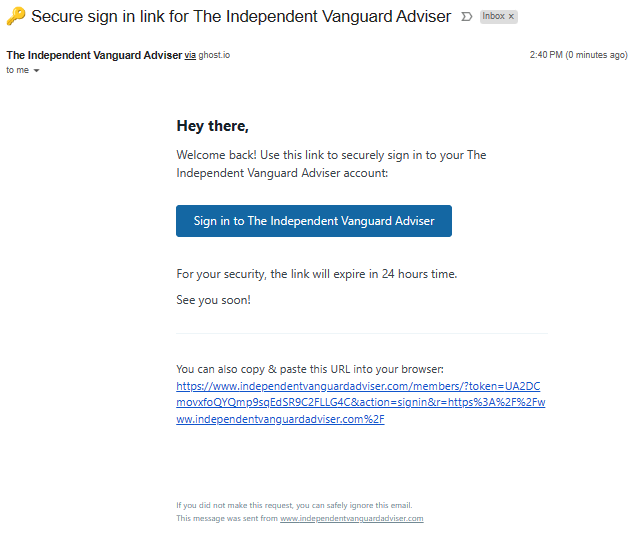 Click on the blue "Sign in to …" button. (Or copy-and-paste the URL in the email into your browser.)
Step 2
Click on "ACCOUNT" in the top-right corner of the page.

If you are a Premium Member, you'll see a pop-up window like the one below: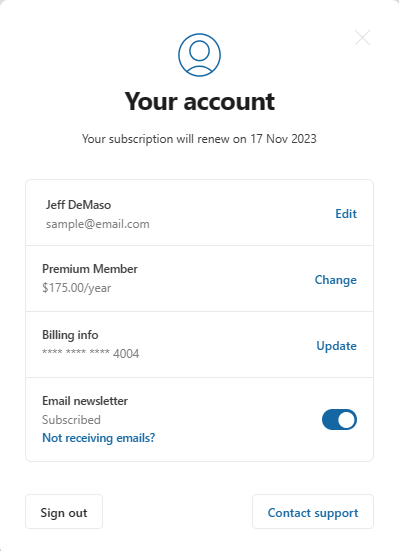 If you are a free member, your window will look like this: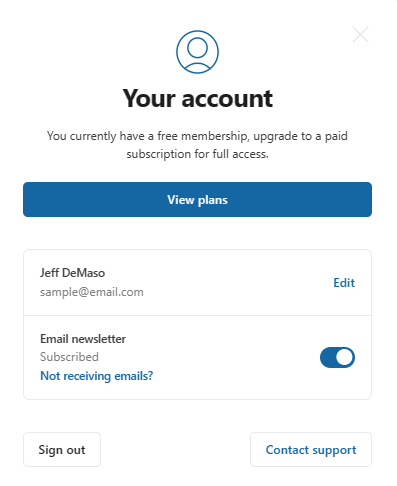 Through this portal, you can completely manage your account. You can change your email address or update your billing information. You can change from a monthly to an annual subscription (or vice versa). You can turn off emails or contact us via email. You can also see when your subscription renews (though we'll email you seven days before your renewal date).
Of course, if you have any issues or questions, please get in touch with us at support@independentvanguardadviser.com.