How-To: Turn Emails Off/On
Are you heading out on vacation and want to turn off emails temporarily? Or maybe you prefer to read our articles on the website and don't want them crowding your inbox?
Here's how to turn off (and on) emails from us.
Step 1 – Sign into your IVA account.
Sign into your IVA account by clicking "LOG IN" in the top-right corner of the page.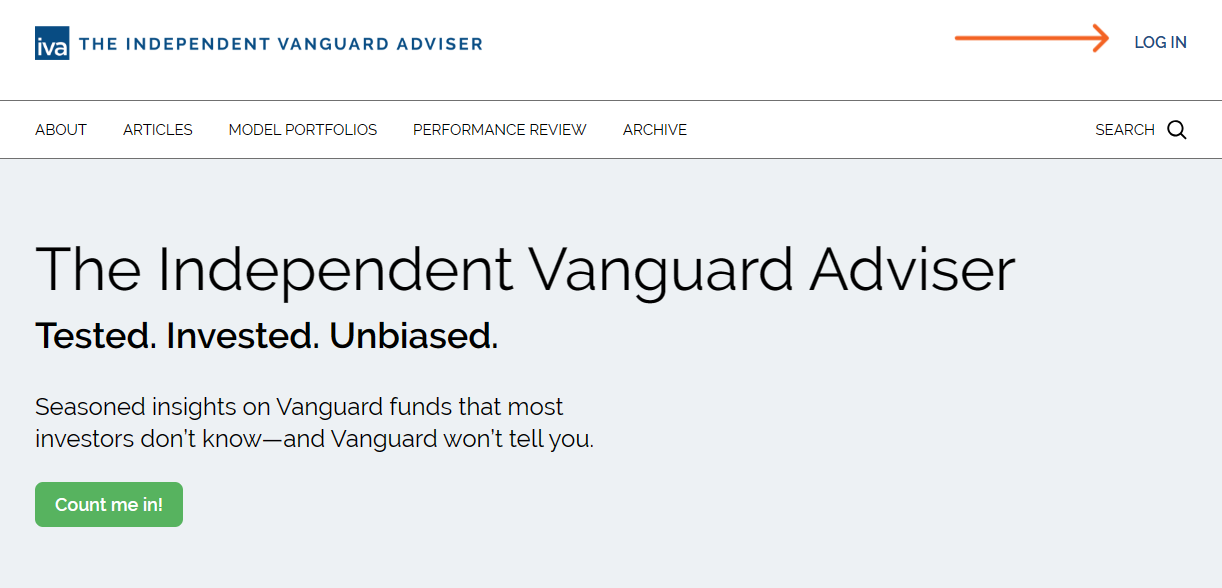 Enter your email address in the pop-up window and click "Continue."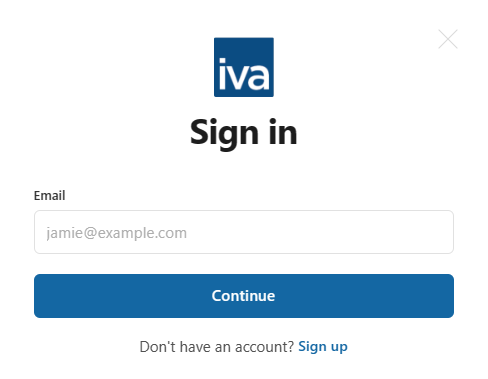 Check your email. You should find an email with a link that will sign you into your IVA account.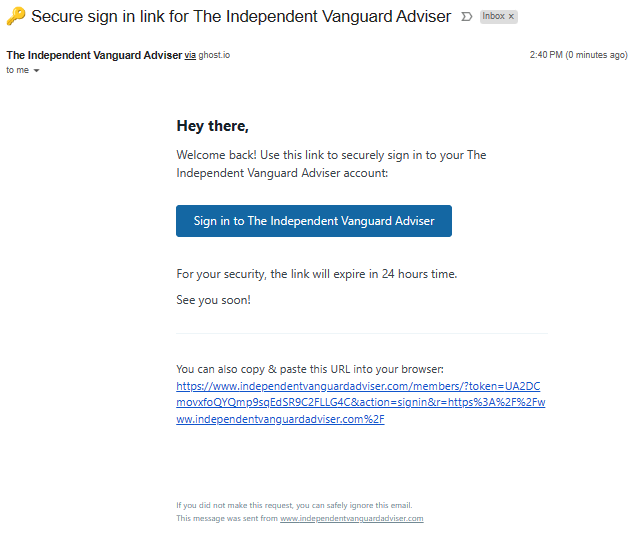 Click on the blue "Sign in to …" button. (Or copy-and-paste the URL in the email into your browser.)
Step 2
Click on "ACCOUNT" in the top-right corner of the page.

It will bring a pop-up window that looks like the image below.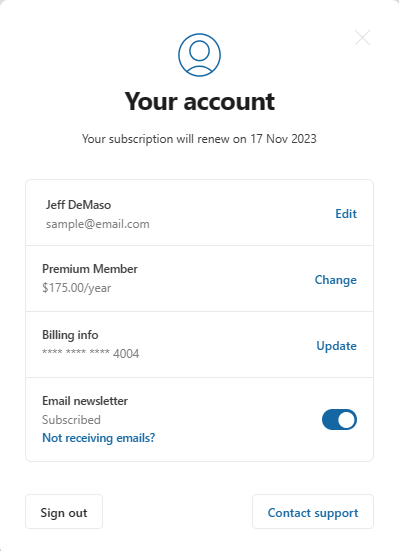 Step 3
Toggle the button by "Email newsletter" in the bottom row to turn emails off or on.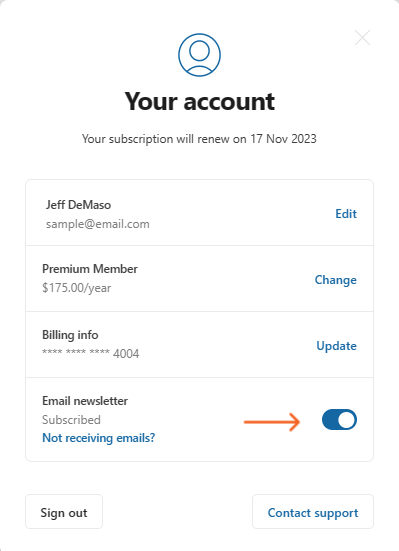 Note: Clicking this button does not cancel your subscription. Clicking that toggle off only unsubscribes you from emails. You will still have access to the website, and your subscription will remain active.
Of course, if you have any issues receiving emails from us, don't hesitate to contact us at support@independentvanguardadviser.com.